Pheix Nomad Release 2023
31, August 2023
Hi, folks!
Today I issued Pheix Nomad Release. It was a long way caused by different global, personal and subjective circumstances. Latest release was in october 2021, so a lot of things happened since that date.
I've relocated to Central Asia and mostly a lot of routine changes, improvements, fixes and updates were done far a way from my home, hence I feel this release as some kind of nomad's work. The most valuable updates are:
Ultimate changes list is available at official Nomad Release announcement. Also please check Nomad Release related talk workspace.
I would like to mention, that a few breaking changes, initially planned to be released in RC2, were included in this release. So, it might be a naive excuse for a quite long delay in release process. Anyway, I'm planning to finally issue RC2 'till this year end. Let's see.
---
Credits
Nomad Release milestone on GitLab
Nomad Release v0.14.15 assets
Release banner by Kate Konopleva
Posts: LinkedIn, Hacker News, /r/rakulang, /r/ethdev
Announcement in Twitter
Note in Raku Blog Posts 2023.36 by Elizabeth Mattijsen
Konstantin's Corner in Rakudo Weekly News
---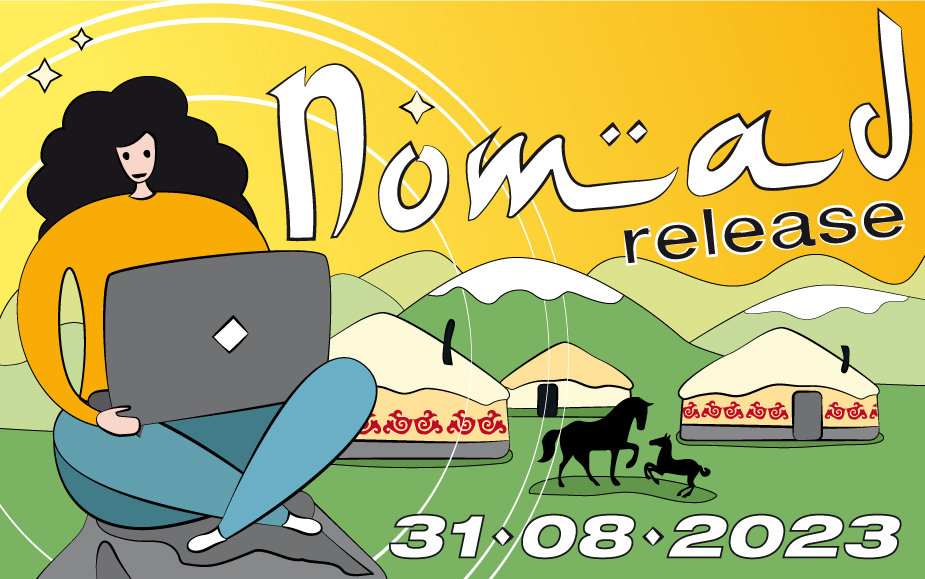 Ethelia
Storage provider on blockchain for lightweight data blocks: traces, logs, events, tags, notes, etc...